affordable & fully-stocked RVs
As a small, locally-owned RV rental business based in Anchorage, Ma's Way RVs offers great prices and personalized, friendly service. We look forward to helping you book one of our motor homes for your dream vacation.
Rent an RV for your

Alaska

vacation!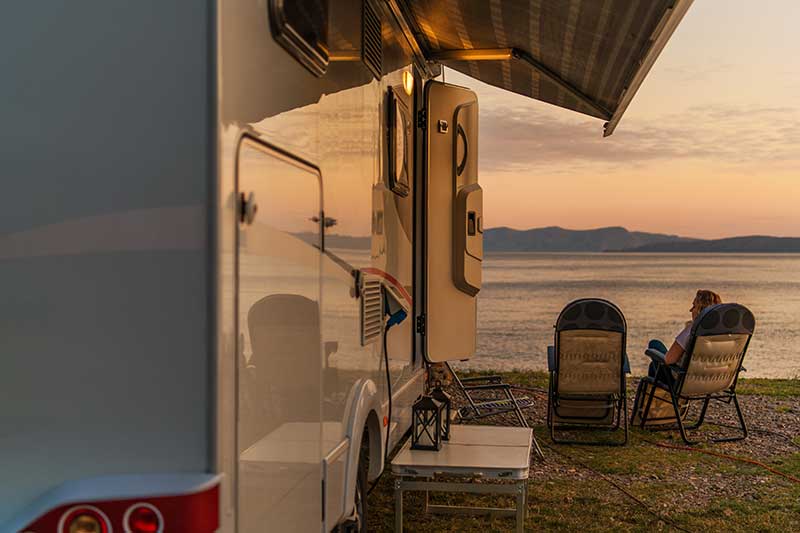 Experience the magic of Alaska at your own pace, from the comfort of your own spacious motorhome!
You'll love the flexibility, comfort, and simplicity of travelling via RV. Enjoy all the conveniences of home while having freedom to create your own itinerary; with an RV, you can comfortably camp in beautiful places and walk out your door straight into gorgeous Alaskan wilderness!
This style of vacation is also great for groups that want space and privacy without the added expense of paying for a hotel room every night in addition to renting a car.
Alaska is a big state – experience Denali, the Kenai Peninsula, Valdez, and other incredible destinations at your own pace in one of our rental units.
Anchorage International Airport pick up and drop off for arrivals from out of town.
24/7 customer support line to help you resolve any questions or problems.
Three different styles of RV to meet different needs.
Ready to Experience Alaska with the Freedom of an RV?
When it comes to having an amazing vacation, we understand the details really matter! That's why all of our rentals come with a full set of amenities and services.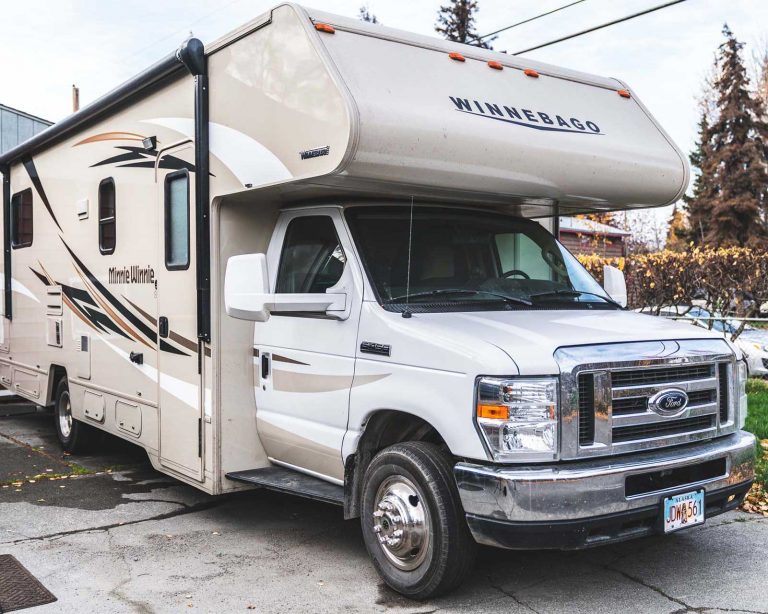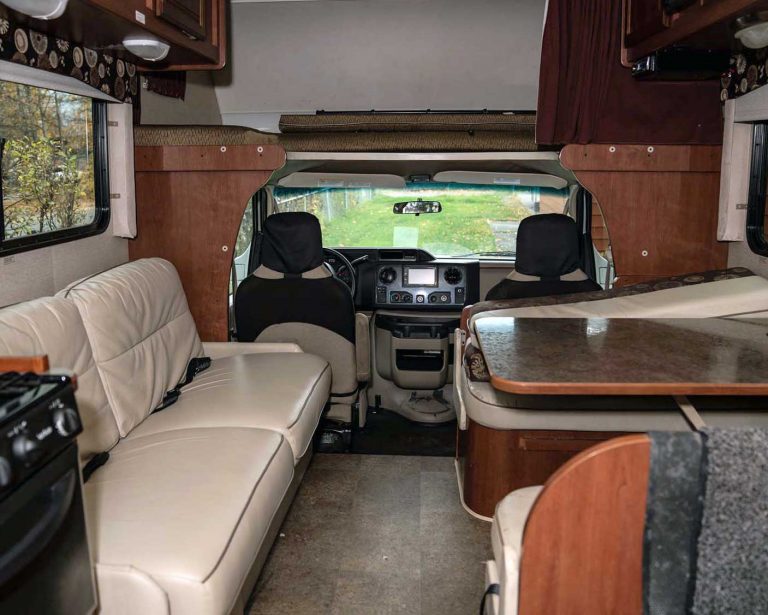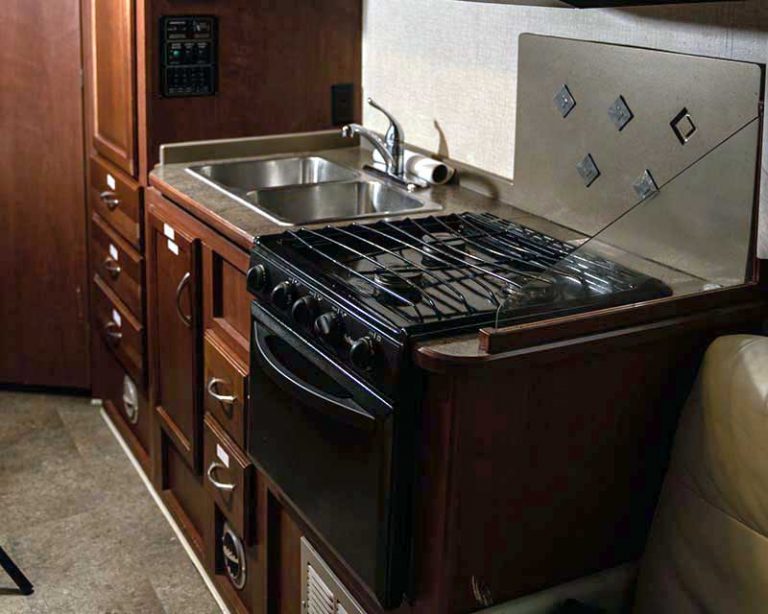 Your RV Comes with a
generator and...
Every unit also includes the following amenities:
Bathroom with toilet and indoor shower
Full kitchen including microwave, stove, oven, and refrigerator
Cookware, eating utensils, and linens
Backup camera
Climate control including heating and air conditioning
Flat screen TV and audio inputs
Leveling jacks and an electric awning
Ken's RV was perfect for our family of four. The kids had their own beds and everything was super clean and comfortable! We were 1st time RVers and had no problem - everything was straight forward and easy to operate. The RV ran great.
This Minnie Winnie was perfect for us, especially in the rain of Denali and the cool nights of Seward! It was easy to drive and park, even in town. There was a bunk for each of our 3 children, and one for us. No sharing bunks = happier vacation for our family! Everything worked perfectly, and Ken was flexible, accommodating, and easy to communicate with.
Ken was very helpful, and straight forward with the rental. The RV was everything we expected and then some. I plan on renting from Ken in the future!!
I will definitely be referring my friends. The RV was very clean, comfortable, and it fit my entire family. Kenneth had the RV stocked with items, so that was nice to have extra supplies if needed. Overall, I had a fantastic weekend thanks to Kenneth.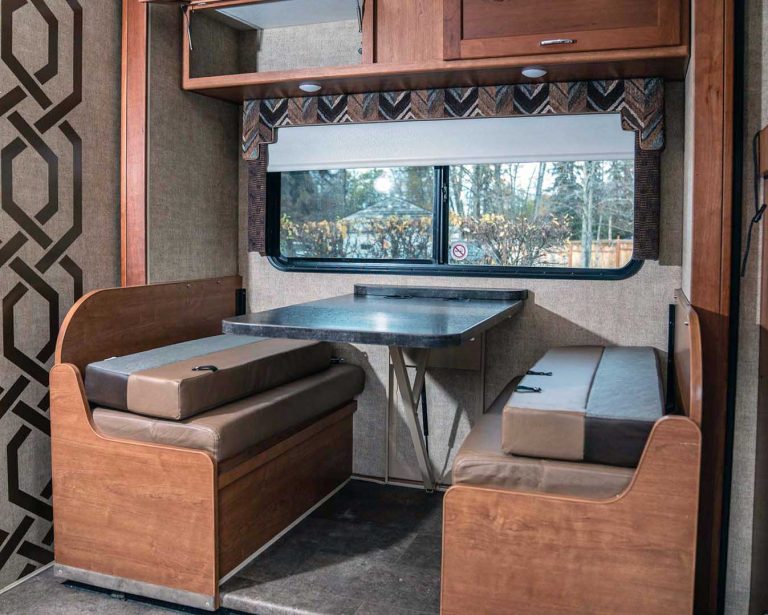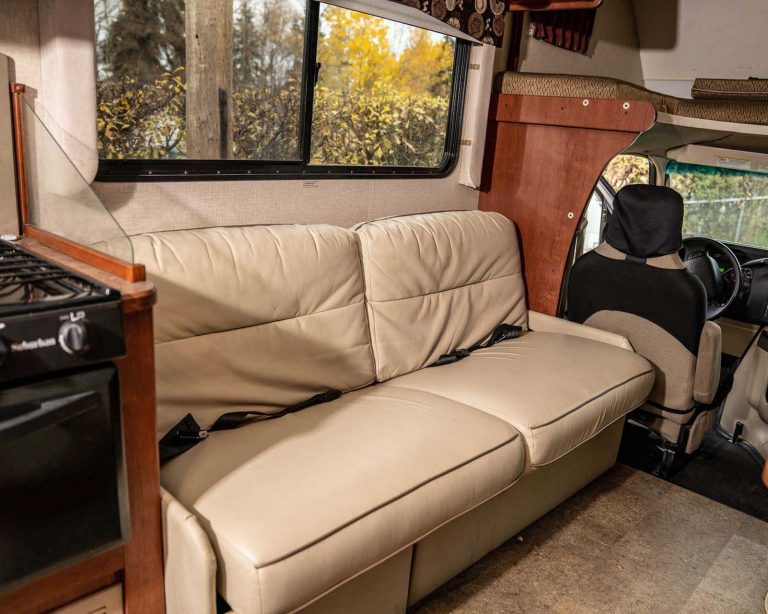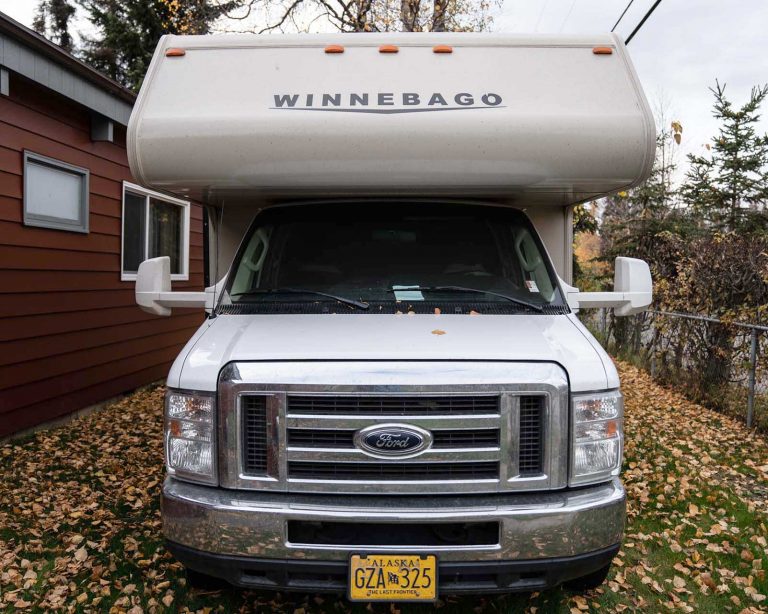 See alaska on your own terms
Experience the freedom of the road with the ability to stop anywhere… anytime.
Book YOUR ALASKA RV RENTAL
22-foot Minnie Winnie
Maneuverable for tight campground spots and narrow roads

Comes with an overhead bed plus dinning area that converts to a bed

Slide out, on board generator, large bathroom with shower area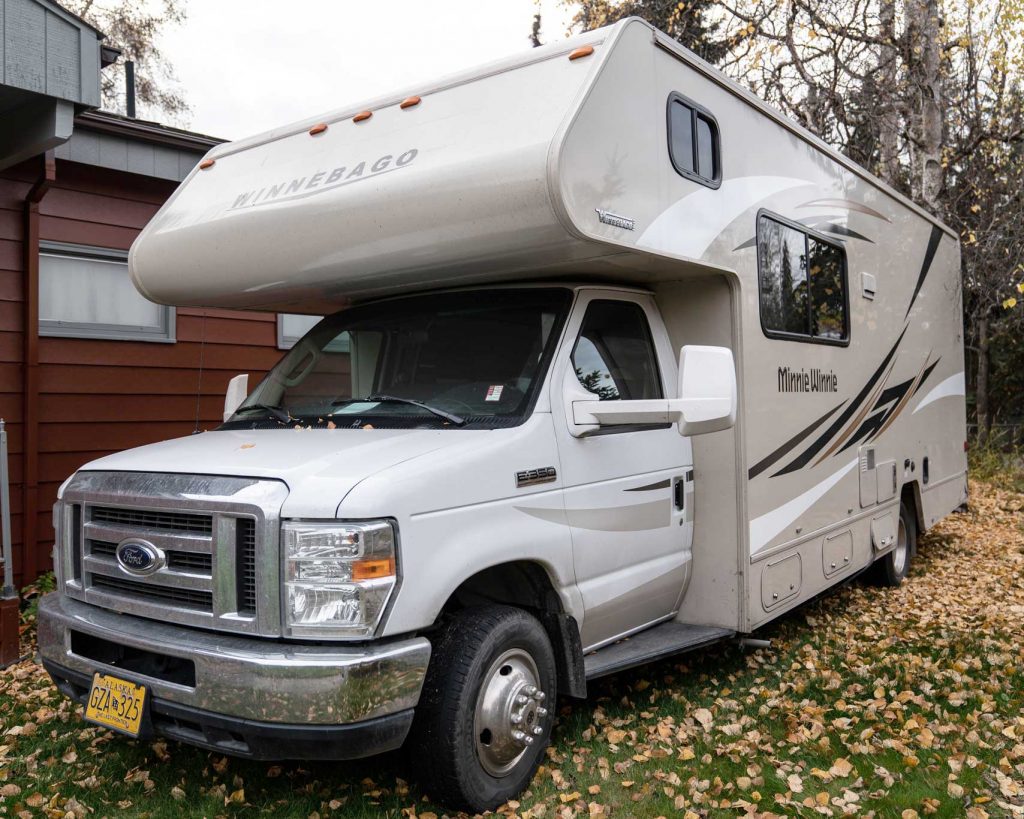 25-foot Minnie Winnie​
Maneuverable for tight campground spots and narrow roads

Comes with an overhead bed and sofa bed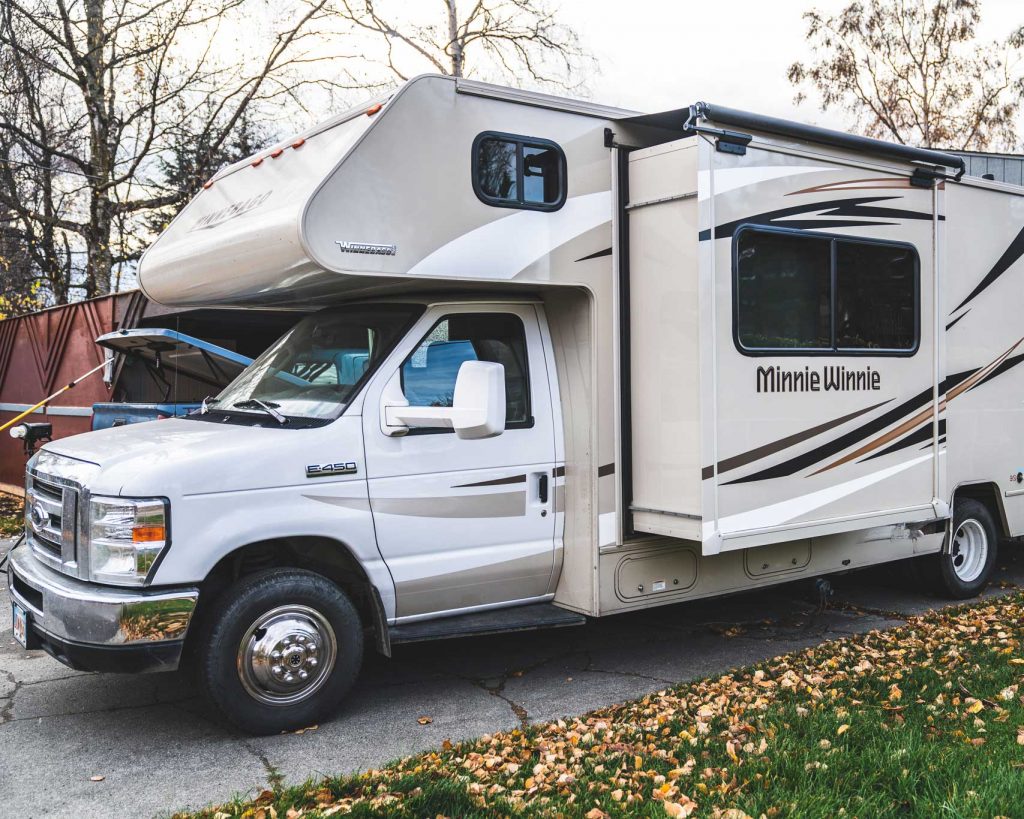 27-foot Minnie Winnie​
Mid-sized unit offers more amenities while remaining fairly maneuverable

Comes with an overhead bed and sofa bed

A slide-out provides more interior space
31-foot Thor Motor Coach A.C.E.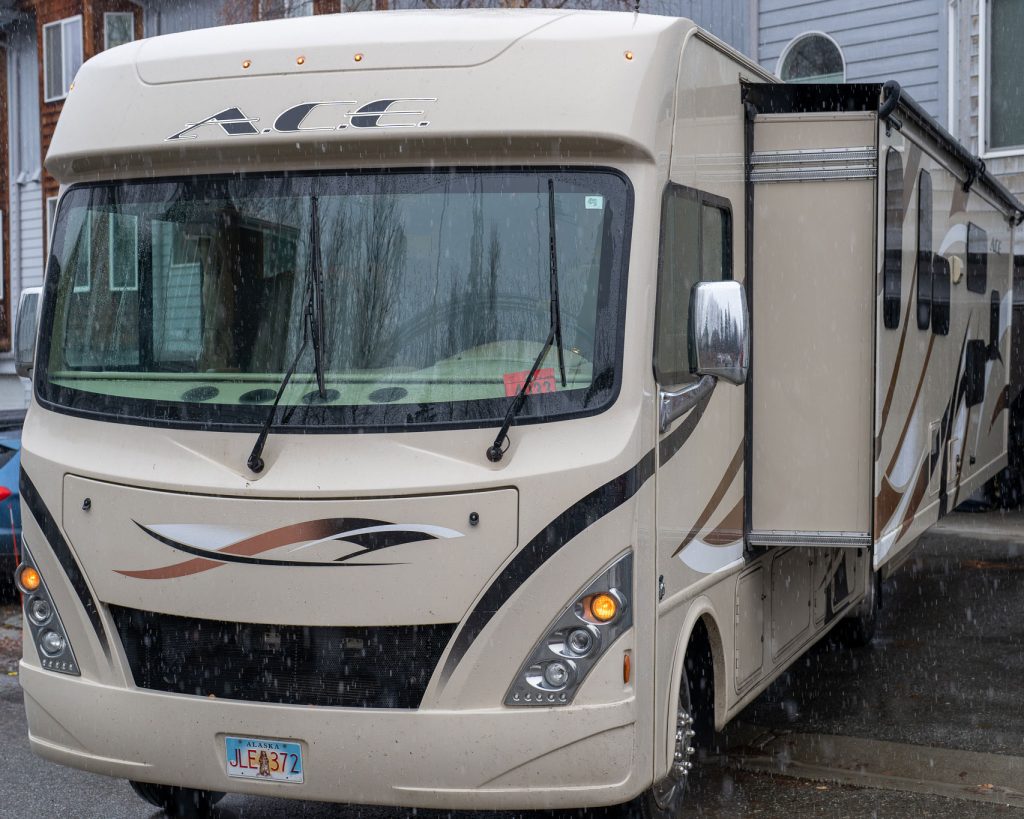 31-foot Thor Motor ace
This is a spacious unit with a super slide-out to offer luxurious roominess

Includes an overhead bed, bunk beds and sofa bed

LOCATED IN NASHVILLE, TENN
Additional Rental Information
Rental Includes
Each rental includes insurance and unlimited use of the generator free of charge.
Your motor home will be fully stocked with a linen package that includes the following for each person: a pillow, sheets (fitted and flat), a blanket, towels, pillowcases and washcloth
Your kitchen comes equipped with cooking utensils, pots and pans, mixing bowls, frying pan, baking pan, coffee pot, silverware, spatulas, potato peeler, mixing spoons, and cheese grater.
We also supply you with a trashcan, trash bag, broom, and a dustpan.
Pickup & Drop Off
Pickup time is between 1:30 p.m. and 6 p.m.
Return time is between 8 a.m. and 10:30 a.m.
Between 10:30 a.m. and 1:30 p.m., we clean, sanitize, and restock each motor home, and perform factory maintenance.
Then we complete a safety inspection.
Pickup/Drop off location is 3601 Lois Drive, Anchorage.
One way rentals Available
Whittier, Alaska: $300
Seward, Alaska: $400
Fairbanks, Alaska: $700
All other Alaska cities: $2.50 per mile.
Have questions about renting an RV? Send us an email.